Effective
More power, capacity and traction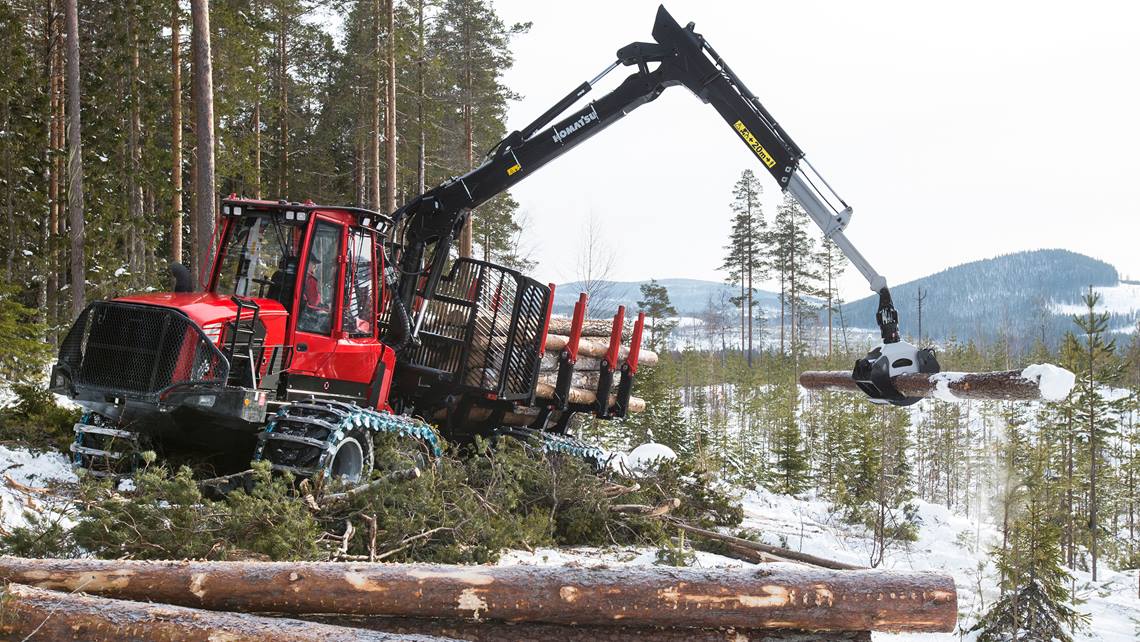 Scope
A powerful crane with a long reach is important for efficient forwarding. This generation of forwarders comes with really powerful cranes. A new great pump and a large valve gives you the best crane driving characteristics on the market. With both high net lifting power and torque, you have the right power even in steep terrain.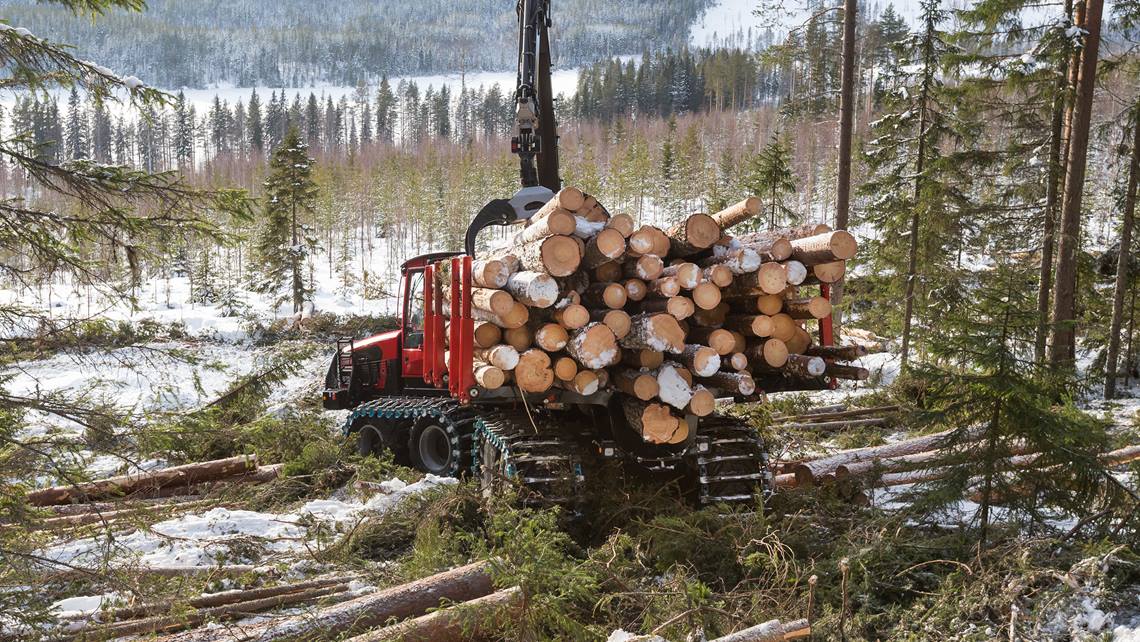 Load Capacity
The new forwarders have load spaces with impressive capacity, with the Komatsu 875 stepping up in a league of its own. If you choose FlexBunk you also get adjustable struts and the opportunity to expand the load space. Add FlexGate to get an even better view and a gate that springs if bumped into by the crane.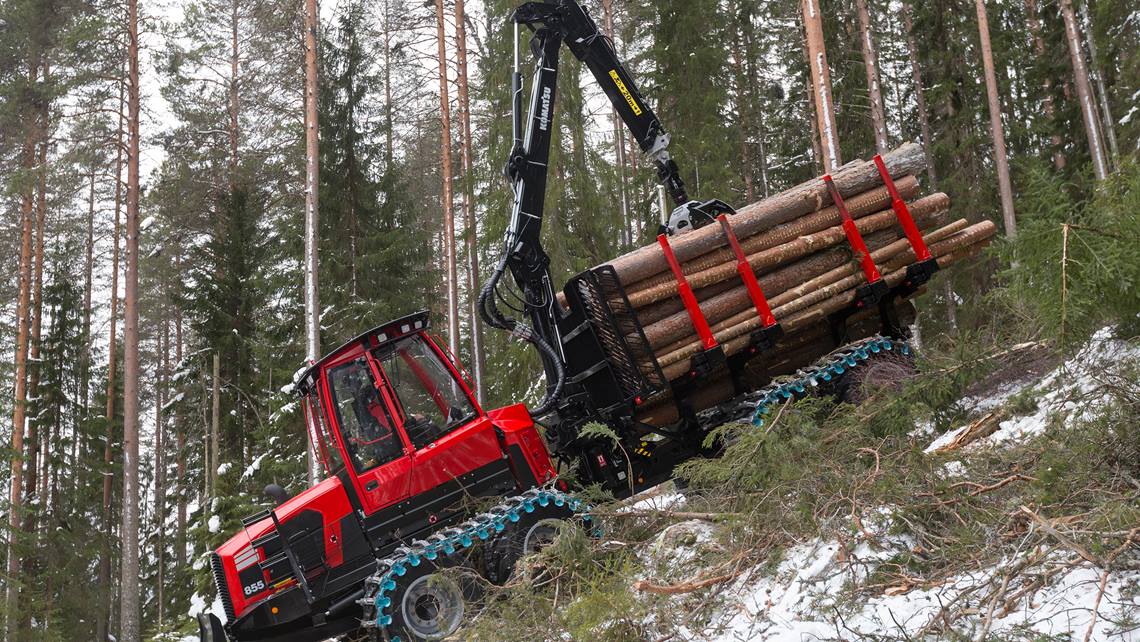 Powerful
The new generation comes with a powerful driveline with high powers and strong traction. The engine complies with Stage 4 Final requirements and combines maximised fuel efficiency with high performance. The driveline provides maximum torque at low revs and adapts automatically to terrain, inclines and crane loads.