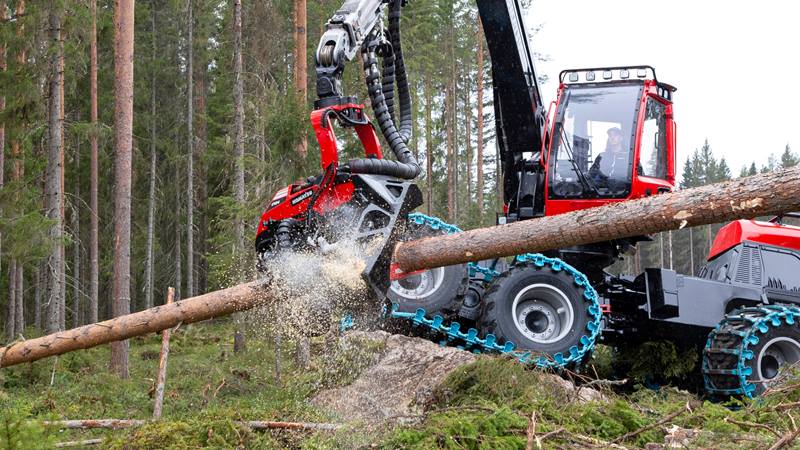 Komatsu C124
Highly productive medium-sized head
Komatsu C124
The Komatsu C124 is a unit that delivers – day in and day out. Despite its robust frame construction, the C124 is a light aggregate that, with a tilt angle of a full 40 degrees, provides efficient feeding and reduced load on the aggregate body when felling in hilly terrain.
Weight (dry weight)
From 1 210 kg
Fell/cut diam. max
650 mm
Head opening, max
625 mm (24.6")
Delimbing diameter, tip to tip
470 mm (18.5")
Specifications
C124
Overview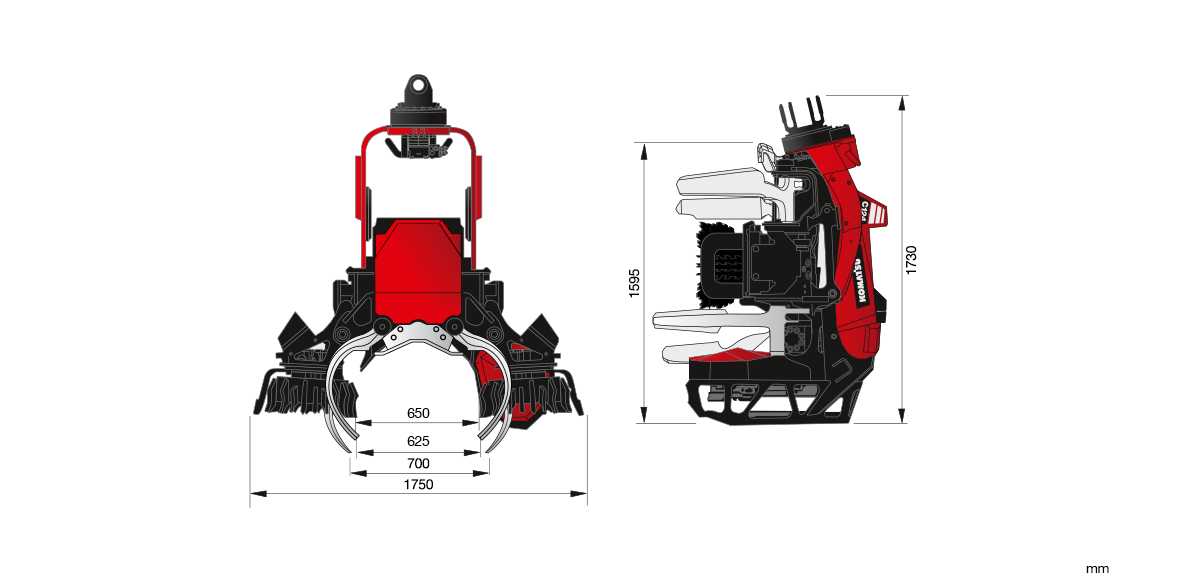 Dimensions
Height incl. rotator
1 780 mm
Height to vertical knife
1 595 mm
Roller opening, max
670 mm
Opening front knives
625 mm
Opening rear knives
700 mm
Specifications
Weight
Dry weight, incl rotator, from 1 210 kg
Gross feed force
Feed roller motor dependent: 23.7 kN / 28.3 kN
Delimbing knives, number
5
Delimbing knives, opening
470 mm
Fell/Cut diam. theor. max
650 mm
Max hydraulic flow
Feed roller motor dependent: 255 l/min / 300 l/min
Max hydraulic pressure
28 MPa
Notes
General information
Standard and extra equipment are market-dependent and vary between countries. The specification describes possible equipment, not that which is standard or optional. Stated weights are based on standard equipment. Specifications and designs are subject to change without notice.