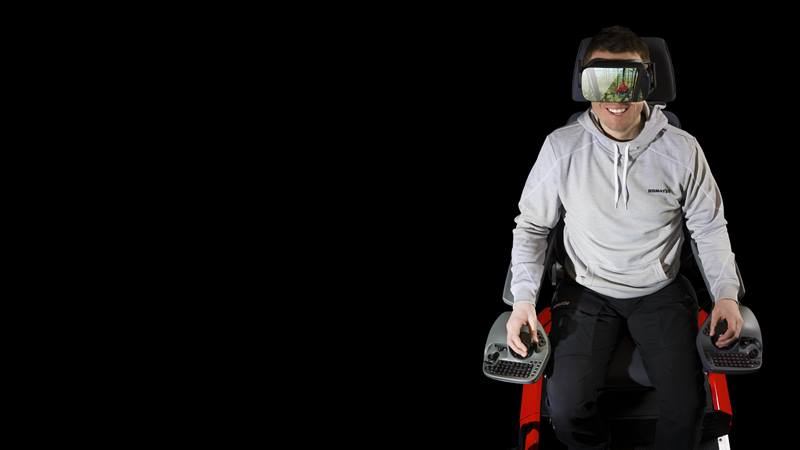 Komatsu simulators
Become a master of your reality
Simulators are effective for mass training before starting to drive real machines in the forest. For already experienced drivers, simulator driving is an opportunity to test new methods that can provide increased efficiency and productivity.
Regardless, it is important that the simulator drive resembles the real drive as much as possible. In our simulators, the machines behave in the same way as they do in the forest. It is, for example, about how the unit behaves when the plant is attached to the tree or how the logs move when felling. And the forest can look just like it does where you drive. You choose the terrain, landscape and tree species yourself.
The training program in the simulator takes the driver through basic training to full driving in the forest, and the trainer can easily follow the progress from his own workstation. The simulators are available in ten language versions and also as a laptop model. A novelty is the VR option, where you can take the driving experience to a new level through VR technology.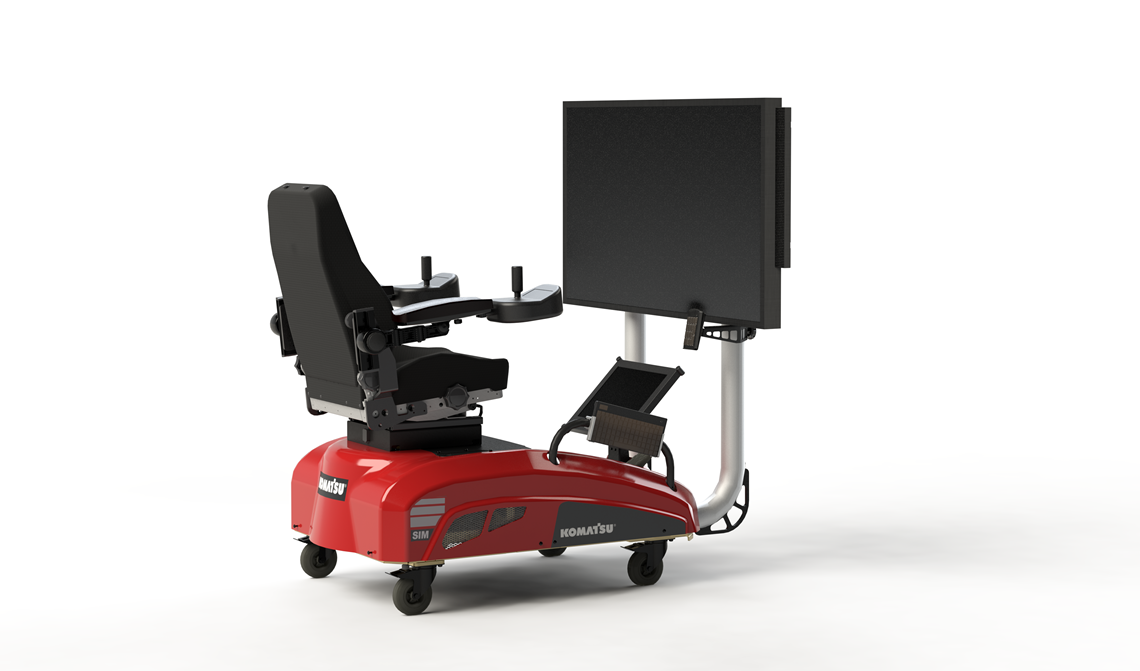 Train in groups and collaborate
With the multiplayer feature, two simulators can run in the same view. For example, it is possible for a forwarder and harvester to cooperate and the statistics can show the team result.


Smart learning with instructor station
A separate teacher's station provides a better overview and interaction with the driver. The teacher can, for example, pause the simulation, record video clips and create time-stamped comments.
Customise the landscape and forest stands
By choosing the type of tree, terrain and forest density, the driver can train in the same conditions as he encounters in the forest. Choose between birch, pine, spruce and eucalyptus..


Operate all the new machines
Practice driving in all our harvesters and forwarders with many different machine options. Choose between standard crane and combi crane, S-type and C-type aggregates and with or without multi-tree handling.
The link below gives you access to Komatsu Forest's simulator portal, where you can find detailed information about our simulators, request a quote or contact support.
The portal is an external website that our subsidiary Oryx Simulations manages on our behalf.