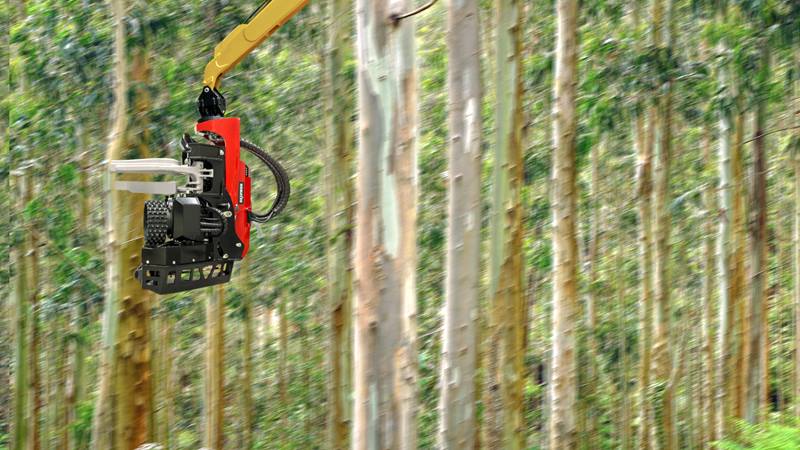 Komatsu C202
Strong, durable and highly productive harvester head
Komatsu C202
The Komatsu C202 is a high-quality, highly productive, and robust harvester head. The quality and the durability can be seen in everything from the sturdy frame and saw units to the stable attachments and reliable hydraulics. Everything to optimise reliability, service life and ease of service.
Weight (dry weight)
From 2060 kg
Fell/cut diam. max
700 mm
Delimbing diameter, tip to tip
560 mm
Specifications
C202
Overview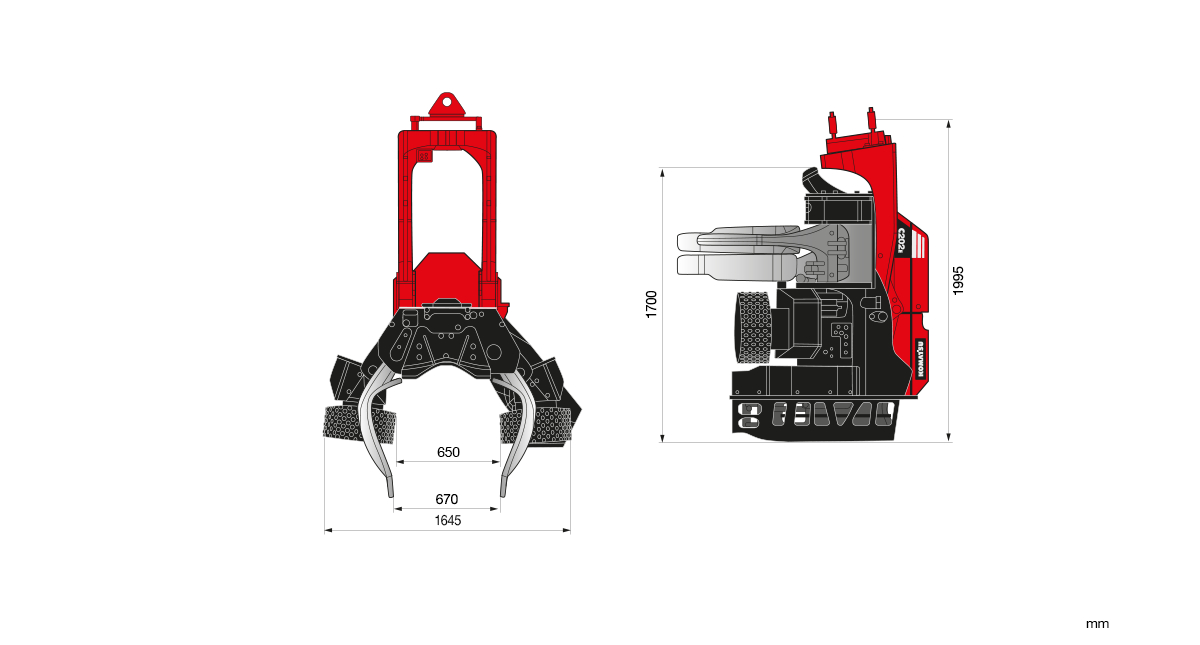 Dimensions
Height incl. rotator
1,995 mm
Height to vertical knife
1,700 mm
Roller opening, max
650 mm
Specifications
Weight
Dry weight, from 2,060kg
Feed speed
Feed roller motor dependent: 0–4/4.5 m/s
Gross feed force
Feed roller motor dependent: 36.3 kN / 39.6 kN
Delimbing knives, number
3
Delimbing knives, opening
560 mm
Fell/Cut diam. theor. max
700 mm
Max hydraulic flow
330 l/min
Max hydraulic pressure
30 MPa
Notes
General information
Standard and extra equipment are market-dependent and vary between countries. The specification describes possible equipment, not that which is standard or optional. Stated weights are based on standard equipment. Specifications and designs are subject to change without notice.